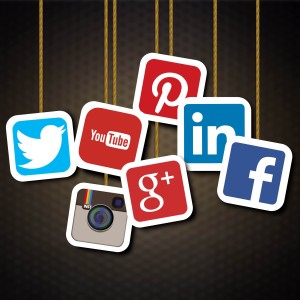 What is a Social Media Agency?
It's certainly easy to sign up for Facebook, Twitter and Instagram from social media sites and invite your friends to the pages when setting up a business. You can not just monetize the company through social media sites with this way.
The Social Media Agency becomes active at this point with its expertise and experience. The experience the agency have will provide a rapid increase of sales in working with people with social media expertise instead of losing reputation and money by taking wrong steps.
How to prepare Social Media Plan?
What do you need to do after you start an account on social networks like Facebook or Twitter? Sharing photos such as breakfast or nature is normally a post of what normal people do. However, these shares do not fit to most of the the brand identity.
The social media agency works with customers from different sectors and specializes in developing planning and strategy in accordance with their brand identities. More importantly, the social media agency moves through research, data, and analytics to make the most profit from the investment made.
The question that companies have to decide at this point is whether they should spend time with customers so they can earn more money or spend time researching and analyzing for social media management?
With a strong social media plan, your winnings will also increase.
Buys you time
Instead of losing money by learning social media tools sitting in front of the computer, developing yourself by trial and error, you can save time and money by working with agencies with Social Media Expertise.
There are many issues that business owners need to do throughout the day. Instead of spending time on digital marketing, quality time can be devoted to these tasks. Social media management is a field that needs to be developed rapidly and continuously.
The social Media Agency needs to constantly improve on these fields and has to step forward. For this reason, the companies can spend his whole time focusing on other subjects.
Things need to be considered in Social Media
Managing all of your Social Media Accounts is not easy.
"For business purposes, which Social Media Platforms, should I join?"
"Do I need to sign-up to Twitter or Facebook?"
"Should LinkedIn be used just for business purposes?"
Social networks should be selected according to the identity of the company. When making a choice, you must be sure that the tools that are selected are appropriate for your company and you are investing in the right path. Otherwise the company will loose money.
The social media agency comes into play at this point and takes you quickly to a profitable stage on Social Media.
Do you need the Social Media Expertise of a Social Media Agency?
You can send an email to info@jenerasyonz.com to contact Jenerasyon Z, New Age Social Media Agency, which is rapidly advancing in the sector with its experience and expertise