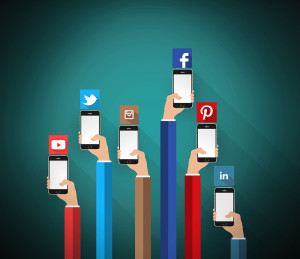 According to recent researches, social media ads, especially Facebook ads, are as successful as traditional media ads. For this reason, the importance of social networks has come to the same extent as traditional media (TV, Newspaper, etc.).
There needs to be distinction between Social Media and Traditional Media
With the detailed preperations of the Social Media Agency, brands have begun to achieve as much success as with their ads in Social Media, as they have in the traditional media. With much more lower the budgets is spent to reach masses. Particularly as the Generation Z segment begins to gain wealth, social networking sites have become one of the most important advertising resources of brands. For these reasons, we should not separate the digital media marketing from the social media agency with the traditional channel marketing.
Content is the King
It is not a Social Media Agency's success to reach masses by just advertising on social networking sites like Facebook, Twitter, or Instagram. Preparing appropriate content for the community and communicating with a right strategy with them through social networking platforms is a success. Organic traffic can also be reached as a result of work done by Social Media experts to provide organic traffic.
Brands weight heavily on ads on Social Media Sites. Is this a effectie way? No, it is not. In social networks, advertisements are processed on the system in an auction system. If you are spending $40 with the wrong content to reach 1,000 people, you can reach $25 to 1,000 with the right content. This is a waste of budget. It's a big loss. This process is similar to the bargaining in traditional media. In addition, it is necessary to advertise correctly in the right channel.
Do you need the Social Media Expertise of a Social Media Agency?
You can send an email to info@jenerasyonz.com to contact Jenerasyon Z, New Age Social Media Agency, which is rapidly advancing in the sector with its experience and expertise